Data Natives 2019 Satellite Events

November 19th-22nd, 2019
Data Natives, first and foremost, is a grassroots movement that grew into a community of 75.000+ data lovers, experts, enthusiasts, entrepreneurs and geeks. And we want you to feel the power of the data natives tribe beyond the 2 days of the Data Natives 2019 Conference. 
See what our diverse community has to offer in the days leading up to DN19 during our Satellite Events Program. Before we all meet at Kühlhaus, deep dive into Berlin's tech ecosystem and all things data during our satellites events program – workshops, panel discussions, networking parties, tech brunches – you choose.
Our satellite events partners range from corporate innovation leaders to data gurus to art & tech visionaries, and will welcome you to learn, interact, network, party and get creative together. The best thing is – most of our satellite events are free of charge, fun and educational.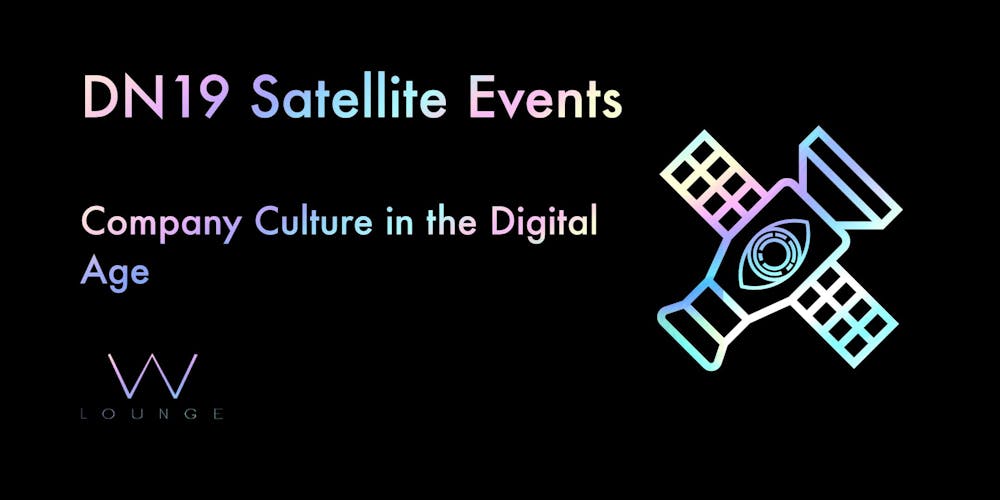 WLOUNGE - Company culture in the digital age,
Become DN19 Satellite Event Host
Join our DN19 satellite events network, and bring Data Natives to your community. 
Immediate exposure to our 75+K community members (talent acquisition, partnerships & more)
Access to DN19 conference, speakers and attendees
Opportunities for establishing new collaborations and entering new networks
 If you're interested in hosting a satellite event, fill out the form below.
Questions? Reach out to us at satellite_events@dataconomy.com