DN Unlimited 2020: Hackathon
September 17

-

September 26

Free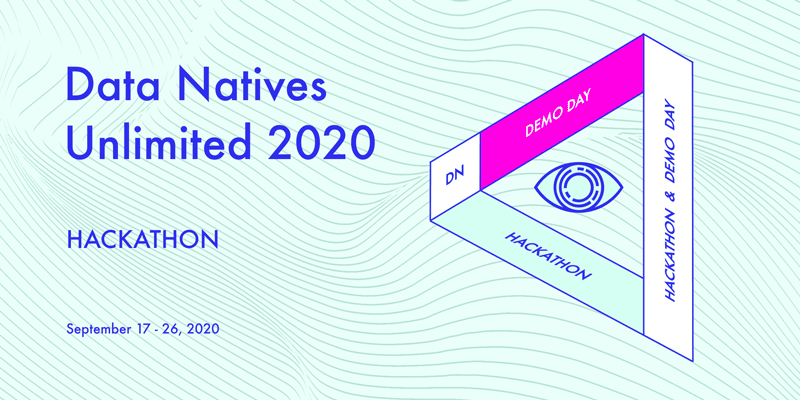 Do you want to be a changemaker, work in diverse teams, receive free mentorship, and implement smart ideas?
Embark on the DN Unlimited Hackathon journey and use your skills to seek solutions for:
Building sustainable and green businesses
Facilitating social impact
Healthcare and data accessibility for all
Providing cybersecurity and data protection
Since March 2020, Data Natives has (co-)organised and supported four online hackathons against Covid-19 with a total of over 24.000 participants. For our DN Unlimited Hackathon, we are calling data scientists, developers, project managers, designers, healthcare experts and everyone else to join us!
Hackathon Timeline:
SEPTEMBER 17th: Hackathon Info Session
SEPTEMBER 17th -24th: Team formation period & HACKING
SEPTEMBER 25th: Mentorship sessions and Workshops
SEPTEMBER 26th: Project Submission Deadline (12AM), Demo Day (Project pitches), Hackathon Party
The journey continues… The Hackathon is only a part of the DN Unlimited adventure – for the full experience join our DN Unlimited Open Forums and our DN Conference:
SEPTEMBER – OCTOBER: DN Unlimited Open Forums
NOVEMBER 18th- 20th: DN Unlimited Conference
Extend your network and become part of our worldwide community!