In just two weeks, 100+ leading technology, academia, business thinkers will take on the virtual stages of DN Unlimited Conference. From Quantum Computing going mainstream to the dismantling of propaganda through NLP – here are some of the key ideas about the future of technology, data science and society that you can expect to learn more about on November 18-20.
6 Key ideas on the future of tech, society & data
At DN Unlimited, Whurley will discuss how Quantum Computing will forever change the computing landscape and potentially the balance of international power; but not without your involvement. Even though we are at least 5-10 years away from Quantum Computing adoption, understanding how it will apply to our reality and business needs to happen already now.  CEOs and entrepreneurs need to be able to say with confidence: "I know why we're going to allocate millions of dollars to this technology."
Join Whurley's talk "Data not Drama, creating a better world with Quantum Computing" on November 19th at the Main Stage.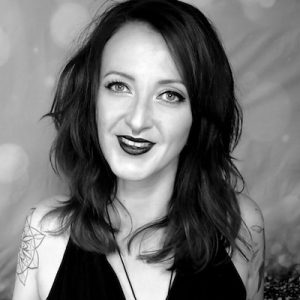 Jamie Alberico, 100% Human Technical SEO Consultant
Bots aren't "moral" devices. Neither are websites. Code inherits the values, blindspots, and biases of its creators. When do human values override technological guidelines? We need to have some very messy conversations to do it.
Join the panel discussion "The Ethical Implications of SEO" on November 19th at the Data Science Track.
Erika Cheung, Executive Director at Ethics in Entrepreneurship, Theranos scandal Whistleblower
The rate of innovation has been quickly growing over the past decades and will likely continue to do so. For technologies where the implications are not well understood until deployed, what are the systems of checks and balances to prevent these innovations from becoming a detriment to our society? 
Erika will explore the ways in which fostering speak-up culture and systems to support whistleblowers is one of the simplest ways to create an alert system to technology veering in a negative direction.
Join the "Speak-Up Culture in Innovation" talk on November 18th at the Main Stage.
Flynn Coleman, Author, International Human Rights Lawyer, Educator, Harvard University
In this talk based on her book, Flynn shares her insights on AI's potential, inviting a diverse group of voices to participate in designing our intelligent machines and to instill moral courage, ethics, and humanity into our technology. Ultimately, A Human Algorithm is a clarion call for building a more humane future and moving conscientiously into a new frontier of our own design.
Join Flynn's session "A Human Algorithm: How Artificial Intelligence Is Redefining Who We Are" on November 18th at the Main Stage.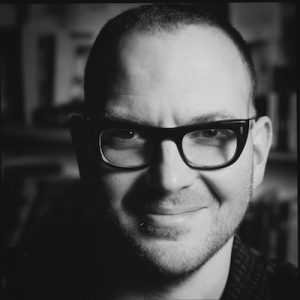 Cory Doctorow, Blogger, Journalist, Science Fiction Author, Craphound.com
Tech is among the most visible indicators of a tendency toward oligarchy in our world, but the tendency is not technological in nature: the same abuses are present in every industry, from professional wrestling to fracking.
The explanatory power of conspiracies in the world isn't the result of tech's incredible ability to persuade at mass scale – rather, conspiracism thrives because so many of the sources of our collective trauma *are* conspiracies, and tech helps traumatized conspiracists locate and coordinate with each other.
You can hear from Cory during his talk "Monopolies, not mind control" on November 18th at the Main Stage.
Weifeng Zhong, Senior Research Fellow at Mercatus Center at George Mason University
How severe was the COVID-19 outbreak in China? Will Hong Kong protesters face a violent crackdown by Chinese military? What will be China's next big moves in the post-COVID era?
The Policy Chang Index (PCI) is an open-source machine learning project that tackles policy questions like these by analyzing authoritarian regimes' propaganda. Applying recent advances in NLP, the project has developed several algorithms to monitor the People's Daily (China's flagship official newspaper) and make inferences about the Chinese government's policy intentions. 
Join Weifeng's talk "Propaganda Analysis with NLP: What Can We Possibly Learn from fake news?" on November 18th at the Data Science Track.