Technologies like AI can help us solve some of the most serious challenges. However, they can also lead us astray if we are measuring impact using the wrong methods, mindsets, and metrics.
"The metrics our society is using to measure success are obviously failing. My vision is that AI technology is used first for the benefit of our society and our planet" – 

John C. Havens, Executive Director at The IEEE Global Initiative on Ethics of Autonomous and Intelligent Systems
How can we use the digital industry, data, and emerging technologies to help us leave the world better than we found it?
Join us for the Open Forum dedicated to Climate Change & AI for Good next Thursday, October 15th at 6 PM CET for the discussion on using the digital industry for Climate Action.
Use your skills for GOOD at the Global AI Innovation Challenge by Alibaba Cloud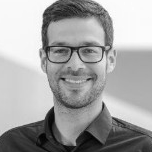 Data Intelligence, AI & Cloud Computing will be the key technologies to help us solve challenges like Climate Change. Alibaba Cloud's Senior Solution Architect Oliver Arafat will share his vision of using tech for good.

Alibaba Cloud is challenging global AI developers, researchers, startups, and solution providers to develop "AI for GOOD" solutions.
At the Open Forum, you will be able to hear about the opportunity and enter the Global AI Innovation Challenge to get a chance to win prizes of over $100,000.
Energy efficiency, fitness apps, biotech filters & more - meet the founders who developed innovative solutions to combat humanity's biggest challenge
During the panel discussion on Climate Change, we'll talk about the role of technology in building a sustainable world with Brittany Salas (Co-Founder at Active Giving), Lubomila Jordanova (Founder at Plan A), Peter Sänger (Co-Founder/Executive Managing Director at Green City Solutions GmbH), Shaheer Hussam (CEO & Co-Founder at Aetlan) – the founders of startups that developed innovative solutions to combat climate change, will share their experiences and thoughts on the subject.
Register for the DN Unlimited Open Forum on Climate Change & AI for Good here.