Data Natives Conference
November 25-26, 2019
Kühlhaus Berlin
Looking for your next challenge at a dream company?
At Europe's biggest data science gathering we decided to bring together companies and talent to connect, exchange and establish professional relationships. 
With corporate giants like IBM, Bayer, Xing, leading startups and coolest companies in tech, Data Natives 2019 is exactly where you need to be to land a job in tech and get up-to-date on the latest trends in tech & data. 
Join us on November 25th-26th at Kühlhaus – we will bring companies looking to hire and talent together to connect, exchange and establish professional relationships.
What's in it for you?
Create personal connections with talent acquisition teams, c-level execs and CEOs of the most prominent companies in data science and beyond;
Fast-track to getting hired – skip the

tedious screening process and meet companies face-to-face;

Learn about what's coming up in the tech (and data) industry during DN19 talks and workshops –

level up your game for 2020.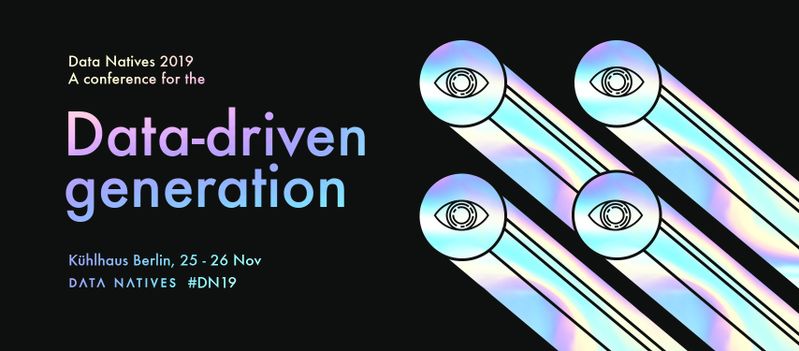 Data is part of our new cultural identity, transforming the way we communicate, learn and interact.
Data Natives conference brings together a global community of data-driven pioneers to explore the technologies that are shaping our world.
Join the "biggest and coolest audience" from the tech scene in Berlin & beyond to learn, be inspired, and meet leading data science thinkers across industries.