Data Natives 2019 Hackathon
November 22-24, 2019
Maschinenraum
Solve a challenge in smart & sustainable living
Create an MVP with Viessmann
Calling the smartest brains of Berlin and beyond to unite and co-create the future of living spaces during DN19 Hackathon.
DN19 Hackathon is a unique opportunity for top teams and companies to co-create solutions to the world's most pressing challenges through the power of technology backed by our interconnected collaborative ecosystem.
Together with our partners at Maschinenraum, we are organizing a weekend-long hackathon, along with workshops, great breakfasts & dinners in a layback environment to network.
The smartest brains of Berlin and beyond will unite to solve a challenge in smart and sustainable living.
The challenge: Integrate Viessmann heating devices in your most innovative smart living solution and take the lead in co-creating future living spaces.
The prize: Project (MVP) with Viessmann, one of the leading international manufacturers of heating, industrial and refrigeration systems.
Who can apply:
Startups with a product, prototype, solution in the areas of cleantech, smart home, smart living, sustainable tech;
Startups with a product, prototype, solution in the area of data science, AI and IoT;
Experts or expert teams with an exceptional knowledge in the area of smart solutions for home and environment;
Data scientists, developers, researchers.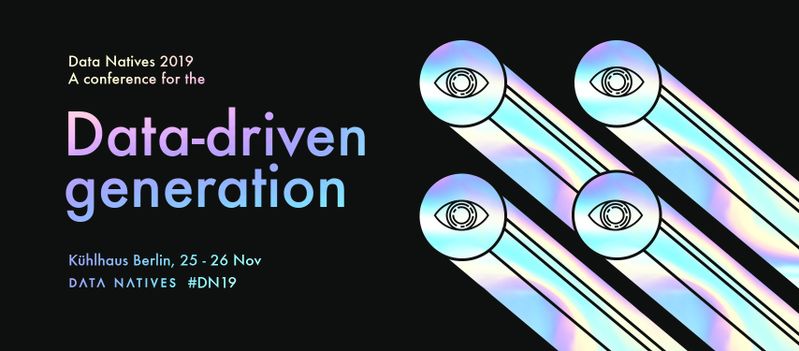 Data is part of our new cultural identity, transforming the way we communicate, learn and interact.
Data Natives conference brings together a global community of data-driven pioneers to explore the technologies that are shaping our world.
Join the "biggest and coolest audience" from the tech scene in Berlin & beyond to learn, be inspired, and meet leading data science thinkers across industries.
Do you have a challenge in the area of impact & sustainability and would like to join the DN19 Hackathon as a partner? Drop us an email at events@dataconomy.com