Data Natives 2022 Satellite Events
PROMO CODE: PYDATASAT_DN_
PROMO CODE: Stahlmedien_SAT_Event_DN
PROMO CODE: BetaHouse_DN_SATEvent
For this second session, we will enjoy a chat with Dr.-Ing. Susan Wegner, VP of Artificial Intelligence & Data Analysis at Lufthansa Industry Solutions, and Alexandra Lindt, Machine Intelligence Engineer at Merantix Momentum. The discussion will be moderated by Nicole Büttner, CEO of Merantix Momentum.
PROMO CODE: AICAMPUS_DN_SATEvent
Wtech Berlin with Viktoriya Tigipko
On August 25th, right after Independence Day, we are organising the meetup with the founder and managing partner of the fund TA Ventures and co-founder of Wtech and co-speakers from the Berlin start-up scene.
PROMO CODE: Wtech_DN_SATEvent
Le Wagon Berlin Teacher Stories
Le Wagon is an international coding school specialised in immersive bootcamps. Le Wagon teaches people the skills they need to change their lives, kick-start their tech career or launch their own startup. During this meetup we'll cover two topics – Data Science applied to ECommerce and Innovative Data Science Tools that enhance students and private projects.
PROMO CODE: Wagon_SAT_EVENT_EXC_OFFER
Meetup with a keynote on AI as a Medical Device and Networking
Digital health startups developing AI-based medical solutions struggle to bridge the gap between proof of concept and clinical application of a new product. One major challenge is the right approach for regulatory approval. How can we bridge this gap?
PROMO CODE: KIEZ_SATEvent_DN
Climb the AsiaBerlin Summit 2022
In light of the upcoming AsiaBerlin Summit 2022, AsiaBerlin is hosting a pre-networking event for startups. We will kick it off with a teaser for this year's AsiaBerlin Summit while having a closer look at what to expect from this all-new interactive experience.
PROMO CODE: IT_SATEvent_DN
Data Natives meets with Hackers&Founders
Informal networking event at the best Berlin Bar together with Hackers&Founders – the largest network of technology founders in the world with over 250,000 members. H/F was born in Silicon Valley, and has now expanded to 45+ countries.
HOST BY: Hackers/Founders
PROMO CODE: HF_SATEvent_DN
Unstructured x Data Natives: Bad Data Kills Good Business
At this meetup we'll have four inspiring talks from OneFootball, Banxware, Scoutbee and Tilores. Also we'll be announcing the launch of the public SaaS version of Tilores – that means you can sign up and try our entity-resolution-as-a-service software in minutes.
PROMO CODE: Tilotech_SATEvent_DN
Data Natives 2022 Speakers
Flynn Coleman
Human Rights Advocate, Author, Fellow at Harvard and Yale at Harvard University.
Kenza Ait Si Abbou
Director Client Engineering DACH at IBM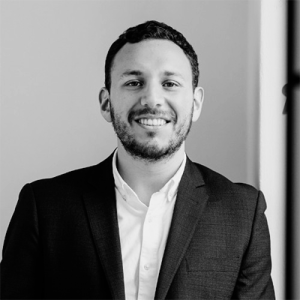 Carlos Ahumada
Public Policy Manager EMEA & LATAM, Data for Good at Meta
Maren Lesche
Founder at Applied Data Incubator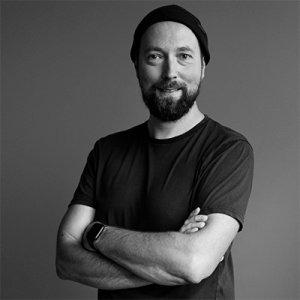 Peter Grosskopf
Co-Founder & CTO at Unstoppable Finance
Michael Ionita
Author of No-Code, Blockhain YouTube Channel & Board Member at Austrian Startups
Filipa Peleja
Lead Data Scientist at Levi Strauss & Co.
Lex Gillon
CEO & Co-Founder at Modality Group