The idea of a computer-based artificial intelligence started in 1950 when Alan Turing created a test to see if it is possible for machines to think. Just a few months later, the first artificial neural network based on 300 vacuum tubes was built. 
Today, we are in the middle of the fourth industrial revolution. From self-driving cars, autonomous drones, customer support conversational agents to faster drug discovery, bionics and the possibility to live over 100 years, companies are placing bets on data and AI.
Feeding on large sets of data, AI learns and generates predictions. These predictions are used in multiple ways – to improve product services, marketing strategies, healthcare diagnostics, criminal justice systems, or financial markets. AI became a competitive advantage and is expanding at an unprecedented speed. 
Experts predict that AI will "increasingly mediate our social, cultural, economic, and political interactions", and, ultimately, change our society.
What kind of change would it be? 
Besides the promises of a positive social and economic impact, the use of AI and the infrastructures behind it are often controversial. The controversy has to do with humans rather than machines, and the questions of ethics and trust are increasingly raised in conversations about AI. 
We all are using AI on a daily basis – our social media feeds and news are powered by AI. However, we are not aware of its presence and the algorithms that power it. The cost of using AI is decreasing boosting the diffusion of AI-powered solutions to societies without considering the complex dynamics of trust and ethics. 
Ethical reflection on the effects of AI and dynamics of trust in AI is simply not keeping up with the speed of diffusion. 
On September 28th at 3 PM CET, #humanAIze and Data Natives will host a virtual event dedicated to human-centric AI, public-private sectors collaboration, AI policy and its adoption in Europe fueled by data and global insights.
The event will provide a thought-provoking content with a multi-disciplinary & cross-functional overview of AI and touch upon the questions of trustworthy and ethical AI from the world-renown experts: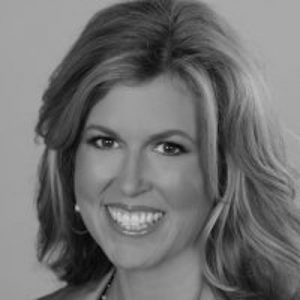 Gretchen O'Hara, CVP AI & Sustainability Microsoft USA and Co-Founder Women in Cloud
Gretchen is a business builder establishing and leading teams. As a VP, AI Country Strategy & Sustainability Partnership at Microsoft, she is building the path for Microsoft's US acceleration of its Artificial Intelligence, cloud and sustainability initiative to become carbon negative by 2030. AI and Sustainability will change and shape how we live, it is through strategic partnerships, innovation, and ecosystem activation that Microsoft will achieve these ambitious goals.
Gretchen is also a passionate advocate for women and girls in STEM and the cloud and am a Co-Founder of Women in Cloud (WiC), an organization taking action with global leaders, corporations, and policy-makers to help create $1 billion in economic access and opportunity by 2030.
Darius Semaska, Ambassador of Lithuania in Germany
Darius is a Lithuanian diplomat and Ambassador of Lithuania, a country where more than 90 percent of all administrative formalities are carried out online and a company can be set up in three days. 
Darius graduated from Vilnius University with a degree in mathematics in 1992. He then studied political science at Aarhus University in Denmark and at the Institute for International Relations and Political Science at Vilnius University. Since 1994, he has been working at the Ministry of Foreign Affairs of Lithuania. 
Andrea Martin, Leader of the IBM Watson Center Munich & Member of Commission for AI
Andrea's goal is to create enough leverage for everyone to innovate for the benefit of IBM and its clients, to grow business, and to progress skills according to market demands.
Since July 2019, Andrea leads the IBM Watson Center Munich and is responsible for its market impact. As an IBM Distinguished Engineer, she has both strategic and tactical responsibilities. Mentoring tech professionals and helping them to develop their strengths and leadership is one of her passions. 
Mircea Geoana, the Deputy Secretary General of NATO
Mircea is the founding President of the Aspen Institute Romania and a member of the board of Aspen Institute US, Aspen Italia and Aspen Germany. Mircea Geoana ran for the Presidency of Romania in 2009. In an unprecedented narrow and contested election, he received 49.6% of the casted ballot.
Prior to his political career, Mircea Geoana succeded in diplomatic activities. He was appointed Ambassador Extraordinary and Plenipotentiary of Romania to the United States of America at the age of 37. Mircea also served as a Minister of Foreign Affairs of Romania and an OSCE Chairman-in-Office. Mircea Geoana is an expert on European and Trans-Atlantic integration. Author of various articles on this subject, he also was a NATO fellow on democratic institutions in 1994.
Nancy Nemes, Founder #humanAIze & Ms. AI and GM Nemes Ventures
Nancy is a business and digital Darwinist bringing enthusiasm and vigor to people and companies through effective leadership, commercial & operational management accuracy, and ambition for the greater societal cause. She specializes in AI, IoT, Mobility, Cybersecurity, Embedded Systems, Cloud, Hardware, Software, Product GTM. 
She is a General Manager at the digital startup Nemes Ventures, founder of #humanAIze and Ms. AI, advisor at www.elev8c.com, a board member at www.organ.io and Global Women in Tech.
If you are interested in the future development of human-centric AI, this event is a great source of ideas for experts, influencers and advocates, data scientists, developers, business, and humanities specialists.
Tickets are available here.