Cybersecurity | Open Forum
November 18, 2020

-

November 20, 2020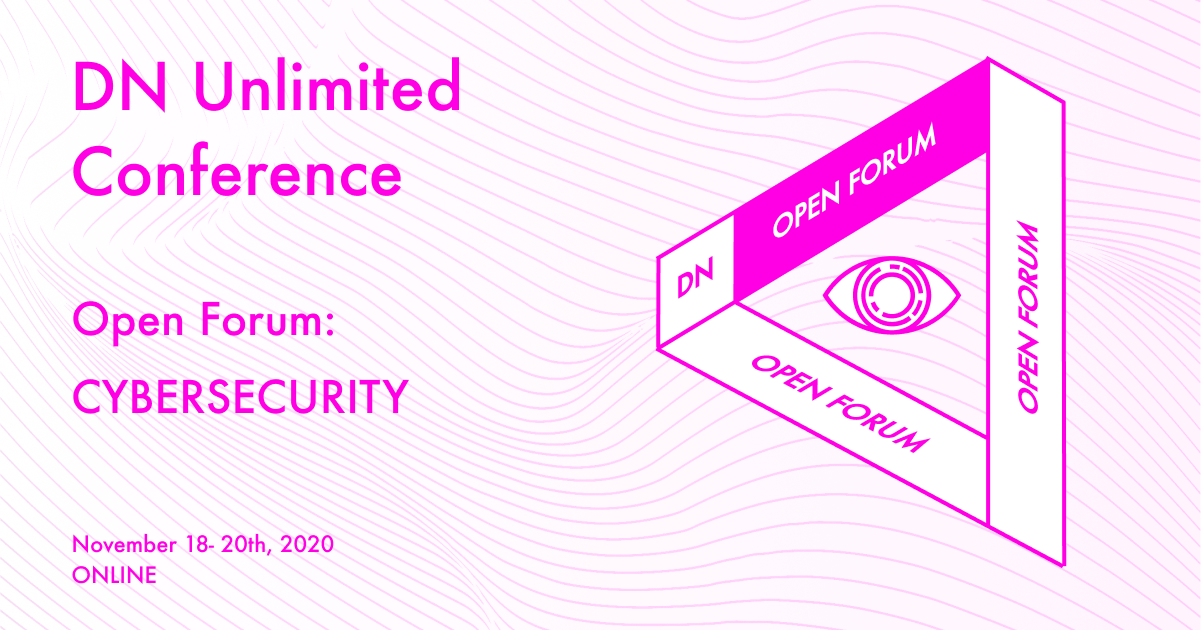 This DN Unlimited Open Forum will be part of the DN UNLIMITED CONFERENCE on November 18-20th.
DN Unlimited Open Forums are a series of virtual meetups that shift the focus to a human-centered approach to tech through the lens of topics we all care about.
Cybersecurity plays a vital role for businesses, governments, and citizens in protecting privacy, freedoms, rights and financial safety – the topics that are becoming more prominent than ever this year. While our everyday activities are directly connected to online infrastructures, data breaches and attacks are becoming more and more frequent.
During this Open Forum, we will discuss the current state of cybersecurity, industry's hottest trends, and, of course, technologies that are set to play the main role in data protection.
After the debate, we will dive deep into a networking session to meet, connect, share, and collaborate.
Agenda & Speakers to be released soon.