Speakers 2020 – DN Unlimited
Now we are revealing some of the first speakers of DN's first-ever digital conference – DN Unlimited. In 2019, we hand-selected 182+ thought leaders across disciplines to spark collaboration and inspire each of our attendees. Whether that's data-inspired NGO managers or industry titans bringing machine learning to the enterprise, each of our speakers are selected for their ability to shed light on the technologies which will shape our future.
Gretchen O'Hara Vice President AI & Sustainability, Microsoft USA
Mircea Geoana Deputy Secretary General, NATO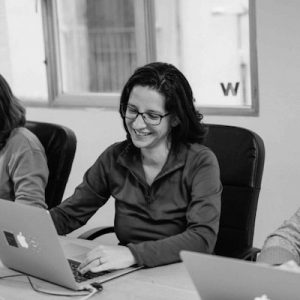 Giovanna Jaramillo Gutierrez Consultant GOARN Go.Data Senior Epidemiologist, World Health Organization
Johannes Starlinger Cross-disciplinary Digital Health Consultant, starlinger⁺ digital health architects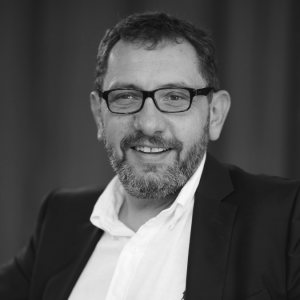 Danko Nikolić Head of AI, savedroid, RobotsGoMental
Clare Jones Chief Commercial Officer, what3words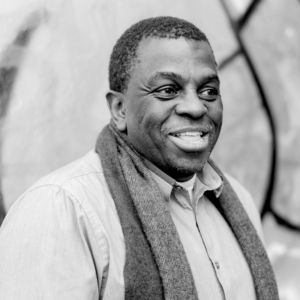 Sola Osinoiki Senior Director, Global People Technology, Prosus - Naspers
Whurley CEO, Strangeworks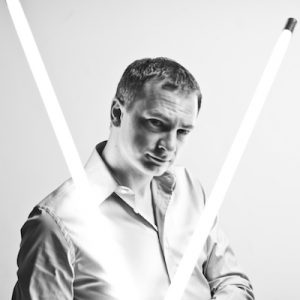 Mark Turrell Orcasci, CEO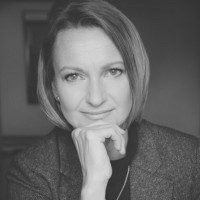 Katharina Schueller CEO and Data Scientist, STAT UP
Darius Semaska Ambassador of Lithuania, in Germany
Rüdiger Lentz Executive Director, Aspen Institute Germany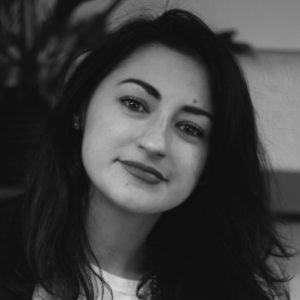 Lubomila Jordanova CEO & Founder, Plan A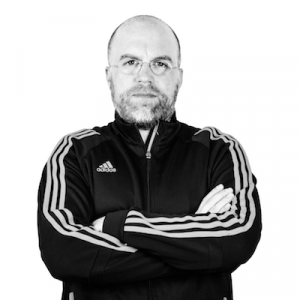 Christoph Sollich The Pitch Doctor & Startup Comedian, The Pitch Doctor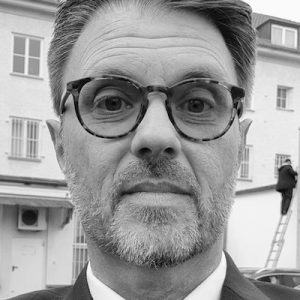 Mike Richardson Managing Director, Photonic Insights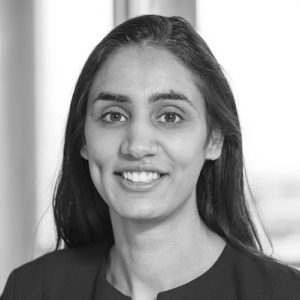 Angeli Moeller Bayer AG, Head Global Data Assets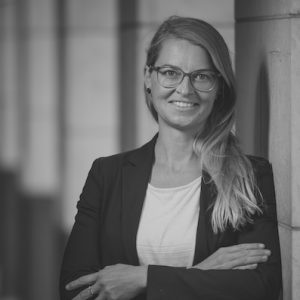 Sabine Joseph Founder, Emerald AI
Dániel Molnár Co-founder, Pipeline Data Engineering Academy
Greg Ameyugo Head of Division - AI and Interactive Systems, CEA
Waltraud Glaeser Owner, Organisationsberatung Waltraud Gläser
Artiom Kovnatsky Founder, A.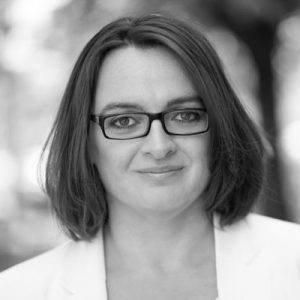 Maren Lesche Head of Incubation, Vision Health Pioneers Incubator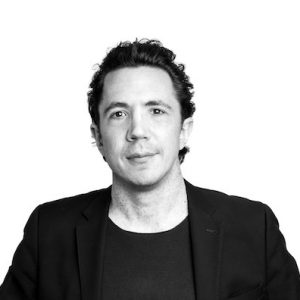 Dominik Boeke Senior Partner Relationship Manager, Flying Health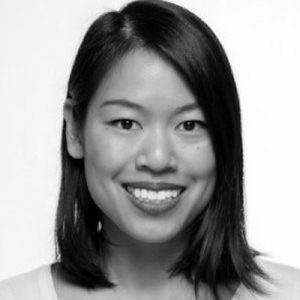 Dr. Sophie Chung CEO and Founder, Qunomedical
Nancy Nemes Founder, #humanAIze and Ms. AI
Algirdas Stonys CEO & Founder , TeleSoftas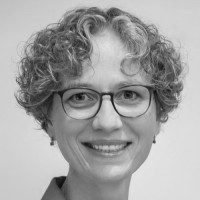 Andrea Martin IBM Distinguished Engineer, IBM Watson Center Munich
Prof. Dr. Klaus Diepold Professor Machine Intelligence, Technical University of Munich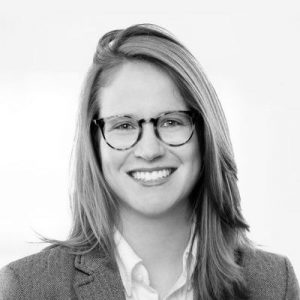 Megan Schaible COO, Reaktor Education and Elements of AI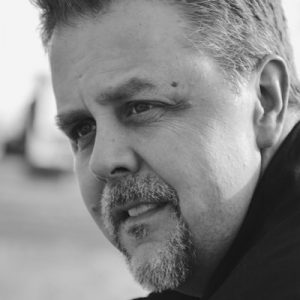 John C. Havens Executive Director, IEEE Global Initiative on Ethics of Autonomous and Intelligent
Data Natives 2019 Speakers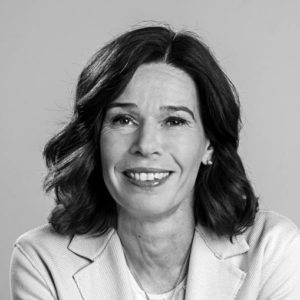 Susan Wegner VP Data, Artificial Intelligence and Governance (CDO), Deutsche Telekom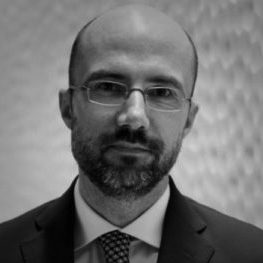 Thilo Kölzer CEO, antwerpes ag
Dr. Chan Nasseb Senior Data Scientist, IBM Deutschland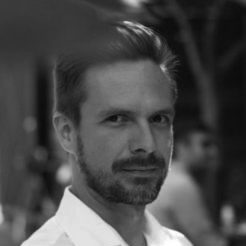 Stefan Urbanek Ex-Data Engineer, Facebook
Alistair Croll Visiting Executive , Harvard Business School
Raffaela Rein Founder , WildWildVentures, CareerFoundry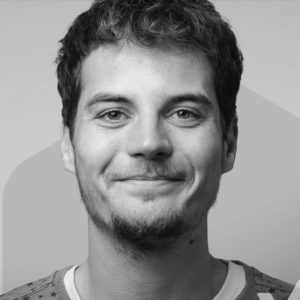 Martin Ocker Data Scientist, XING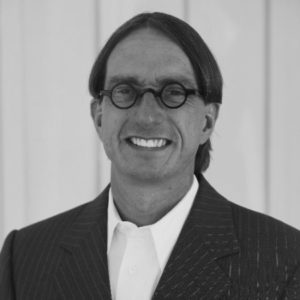 Prof. Dr. Christoph Schlueter Langdon Data Analytics Executive and Scientist, Deutsche Telekom IoT
Nasir Zubairi CEO, the LHoFT Foundation - Luxembourg House of Financial Technology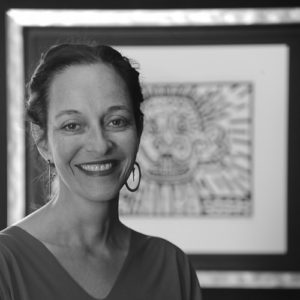 Dr. Fanny Nusbaum Author, Associate researcher, Pdt Centre PSYRENE, Pdt PSYRENE pour l'intelligence Fund
Filipa Peleja Data Scientist, Vodafone Portugal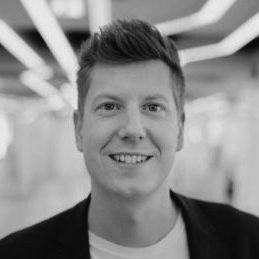 Nils Fortmann Head of Innovation & Activation, antwerpes ag
Romeo Kiezler Chief Data Scientist, IBM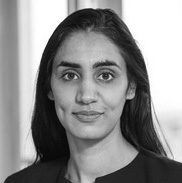 Angeli Möller Head of IT Business Partnering Research , Bayer Business Services
Christian Gust Head Of Data & Insights, SumUp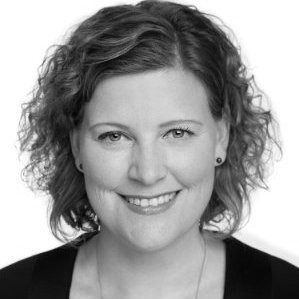 Simone Krist Unit Director B2C, PIABO PR GmbH
Susara (Sarette) van den Heever Executive Data Scientist & Program Director, IBM Data Science & AI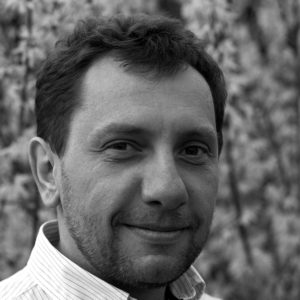 Prof. Dr. Danko Nikolic CDO & CEO, Savedroid/RobotsGoMental
Thomas Müller DevOps Technical Leader DACH , IBM Deutschland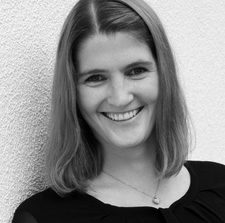 Carina Walter Data Scientist, Boehringer Ingelheim Pharma GmbH & Co KG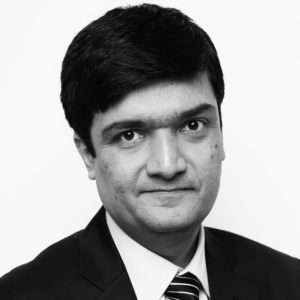 Asif Kabani Founder and CEO, Next Generation Leaders, Europe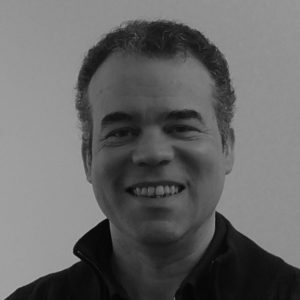 Alistair Nolan Administrator at Organisation for Economic Co-operation and Development, OECD - OCDE
Taryn Andersen President & co-Founder, Impulse4women
Benjamin Seeber Head of Big Data and Data Science, Five1
Jacqueline Neef Junior Data Scientist, Data Science & AI Elite EMEA a, IBM Deutschland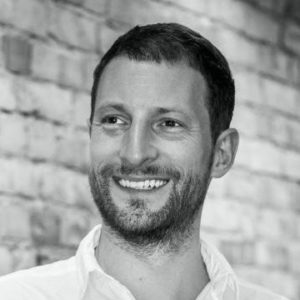 Thomas Hartwig Founder, CEO, LEOGANT
Elsa Schröder Data Science Consultant, Cimt AG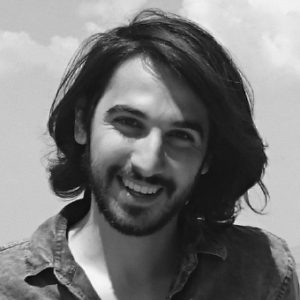 Shlomi Hod Data Scientist | AI Ethics | Educator, ethically.ai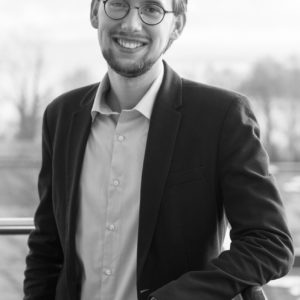 Matthias Biniok Lead Watson Architect DACH, IBM Deutschland
Abel Archundia Global Head of IT, Bayer Pharmaceuticals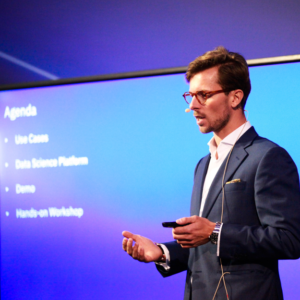 Stephan Lobinger Lead Solution Architect , IBM Switzerland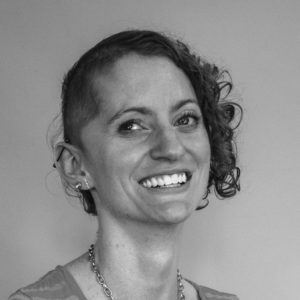 Samantha Edds Senior DataScientist, Bunch.ai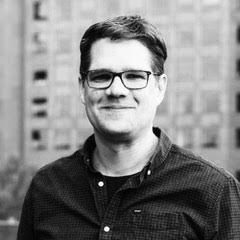 Dr. Sean Gustafson Engineering Manager , Scout24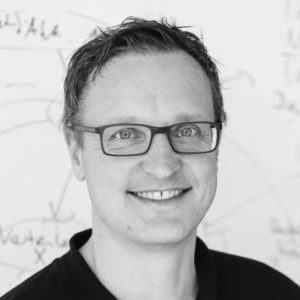 Axel Morgner Founder and Managing Director, Structr
Roman Rittweger CEO, ottonova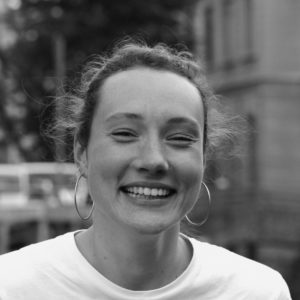 Cara Baestlein Implementation Engineering Lead, Snowplow Analytics
Bart de Witte Founder, HIPPO AI Foundation / Digital Health Academy
Samuel King Senior Data Engineer, Streem.ai
Rene Meyer Cloud IT Architect, IBM Deutschland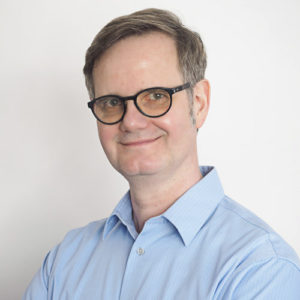 Wilfried Hoge Analytics Architect, IBM Deutschland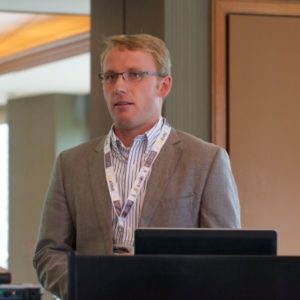 Benjamin De Boe Product Manager, InterSystems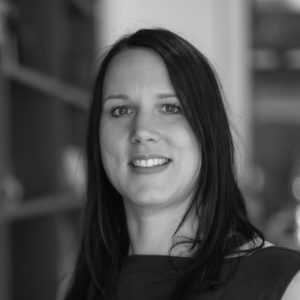 Sandra Winkler Country Marketing Manager , Mindspace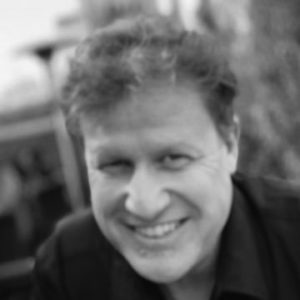 Holger Kyas Enterprise Architect, Helvetia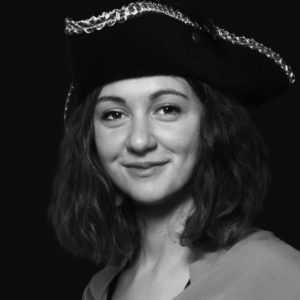 Daria Markova Founder & Educator, TU Berlin, Dash Too Much, The Guild
Stefany Barker Co-Founder, Team Leader, Palantir Technologies, TechFace.ch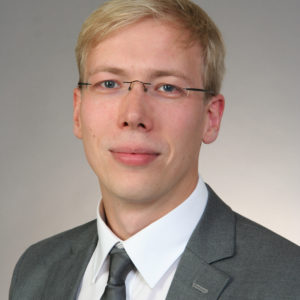 Sebastian Gebhardt Data Science Consultant, Cimt AG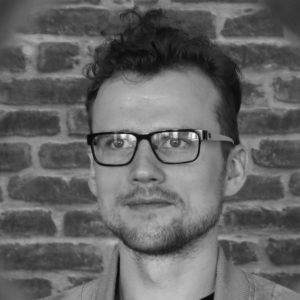 Maximilian Nowottnick Data Scientist, Supper & Supper GmbH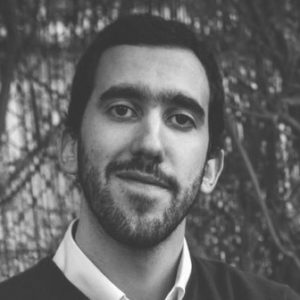 Bernardo Caldas Head of Data Science and AI , Novo Banco
Felipe Duarte Facilitator , DAOstack
Nicole Büttner CEO, MerantixLabs
Christophe Bourguignat CEO, Co-founder, Zelros
Tanay Pant Developer Advocate, Crate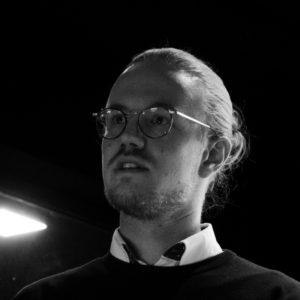 Tizian Kronsbein Founder, Dlighted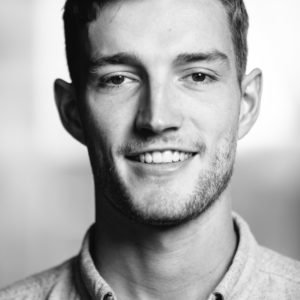 Frederic Stallaert Solution Engineer, ML6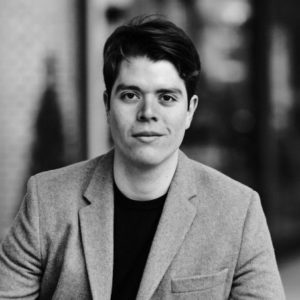 Juan Carlos Medina Serrano Doctorate Candidate, TU Munich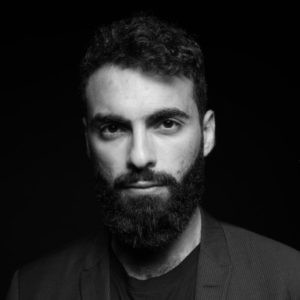 Alaa Elhadba Head of Analytics & Insights, Native Instruments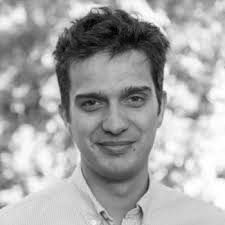 Karol Przystalski CTO, Codete

Peter Fedichev CEO, GERO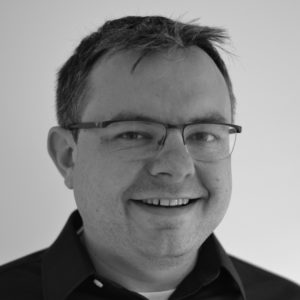 Jay Krall VP Product , Socialgist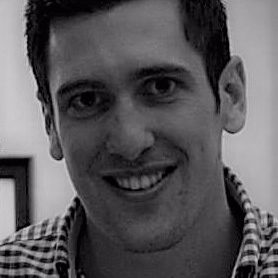 Joe Harris Data Scientist, DataKindUK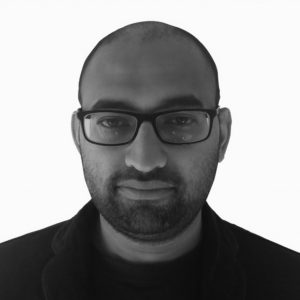 Narayan Prasad Nagendran Senior Advisor, SatSure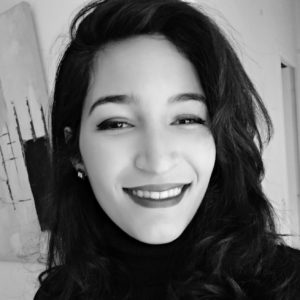 Kaoutar Chennaf Master student-Researcher, TU Berlin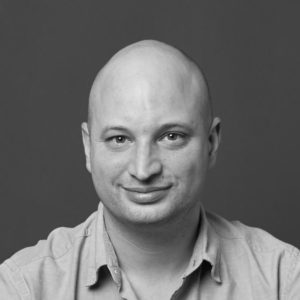 Markus Feigelbinder Managing Director & Co-founder of Fineway, Fineway GmbH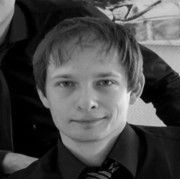 Daniel Reppel Scrum Master KI Team, IAV GmbH
Francesco Lo Sterzo Data Scientist, Natural Cycles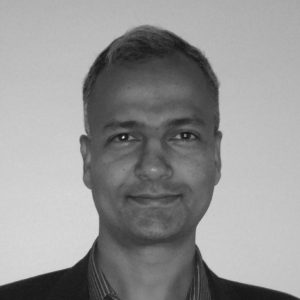 Himanshu Ardawatia Global Reporting and Analysis Advisor, Norwegian Refugee Council (NRC)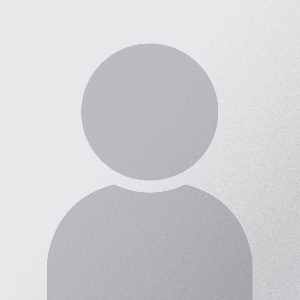 Roland Greifeld Head of German Growth, Civocracy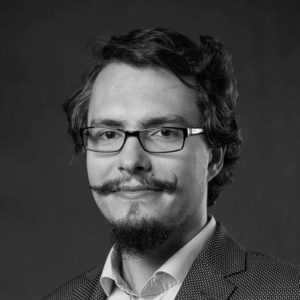 Michał Dębski Founder, C'Mon Data - Foundation

Mark Turrell Young Global Leader , World Economic Forum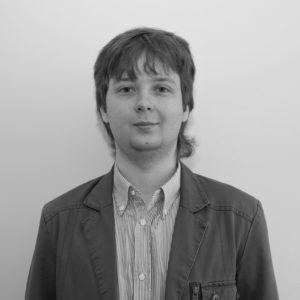 Eduard Lebedyuk AI/ML specialist, InterSystems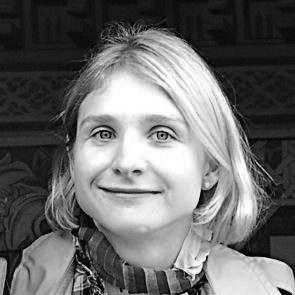 Agnieszka Michalik Solution Architect, HERE Technologies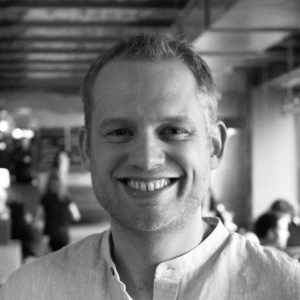 Alexander Schabel Head of Sustainable Business Development, iFood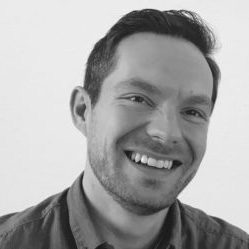 Niklas Goby Co-Founder, Geospin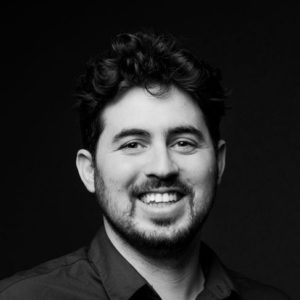 Roi Shternin Founder, Visiting Lecturer, Valero Clinical, Dysautonomia Israel, Project Hearts, Shenkar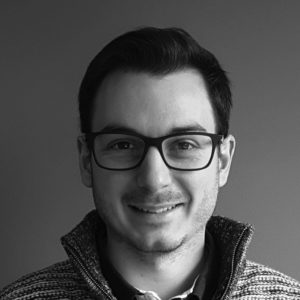 Dr. Kirell Benzi Creative Data Scientist, ekino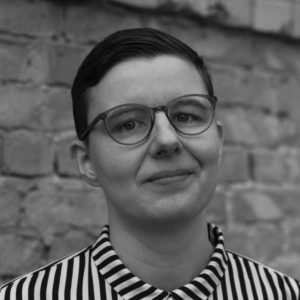 Katharina Rasch Data scientist / Computer vision engineer, Self Employed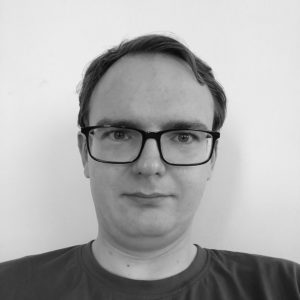 Bartosz Mikulski Data Scientist, Pub Ocean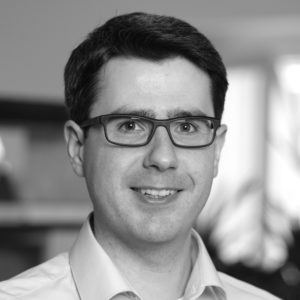 Andreas Dewes Co-Founder, KIProtect
Adam Janes Fellow, Dalarub & Ettrich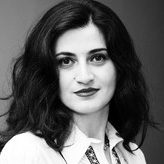 Azadeh Dindarian Consultant and researcher, Freelancer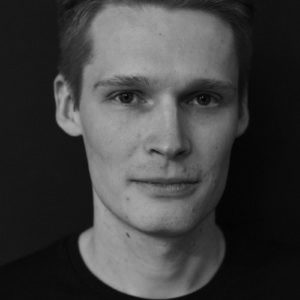 Mattias Arro Founder, Subspace AI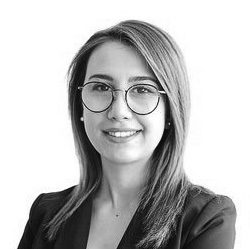 Gunay Kazimzade Doctoral Researcher on AI, Technical University of Berlin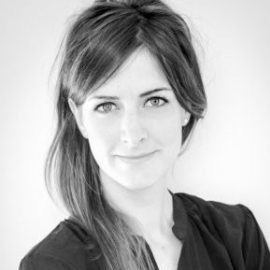 Alana Range Founder, Principal and Creative Director, Radish Lab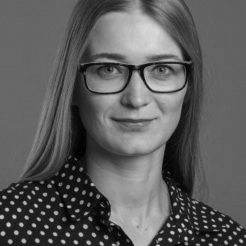 Zinayida Kensche Data Masseur, ex Dropnostix GmbH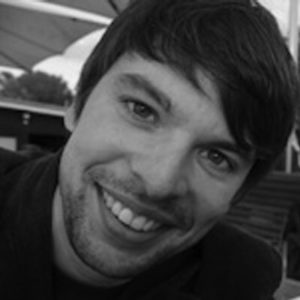 Fabian Abel Director Data Science, XING
Sandra Rendgen Author & consultant, freelance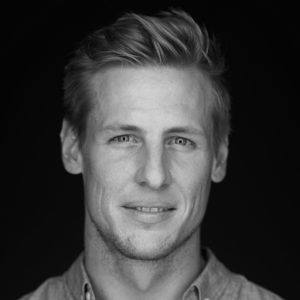 Carsten Roland Founder, Earth Ratings
Aragats Amirkhanyan GeoSpatial Team Lead / Lead Software Engineer, Yara International
Ole Bossdorf Head of Business Intelligence, Project A Ventures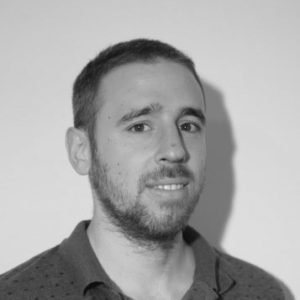 Uri Goren Head of AI, Nym
Vince Madai Senior Medical AI Researcher at Charité, CSO, ai4medicine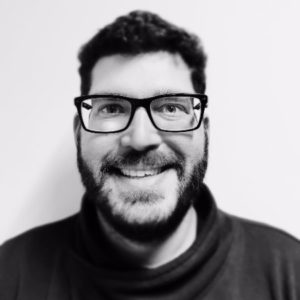 Lior Barak Managing Partner, Tale about Data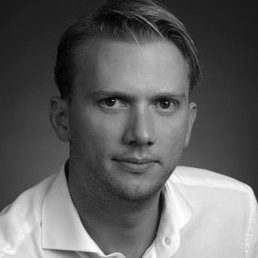 Marc Weimer-Hablitzel Principal, etventure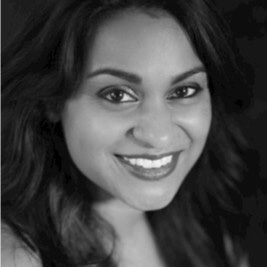 Lea Dias Co-Founder, Quaefacta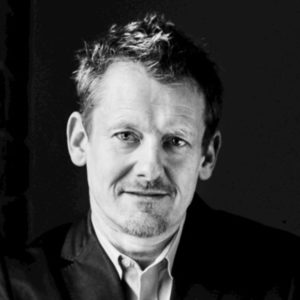 Markus Zürn Executive Director Marketing & Digital, A.T.U / Groupe Mobivia
Tjasa Zajc Business Development and Communications Manager, Better
Christoph Raethke Founder, Berlin Startup Academy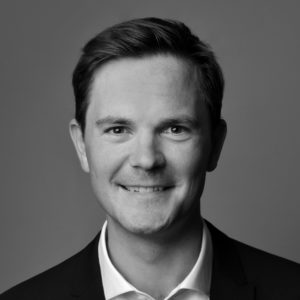 Johannes Starlinger Health Data Scientist & Digital Health Architect, Charite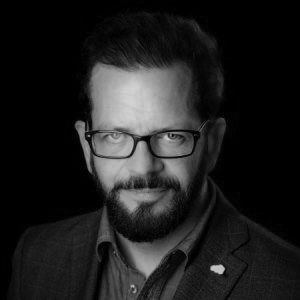 Stewart Rogers Analyst-at-large, VentureBeat
Lara Seemann Product Owner , orderbird AG
Sebastian Niehaus Machine Learning Engineer & Data Scientist, AICURA medical GmbH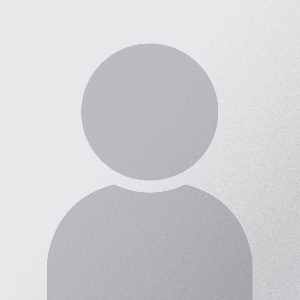 Kareen Amin Senior Data Engineer, IBM Deutschland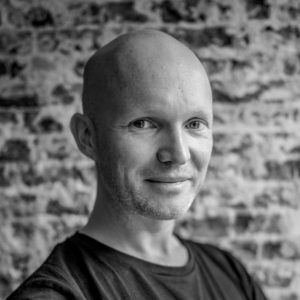 Jasper Wognum Co-Founder & CEO, BrainCreators
Helena Kauppila Mathematician & Artist, Freelancer
Catherine Bischoff Chief Relationship Officer, Factory Berlin
Christina Lang CEO , Tech4Germany
Josi Hübner Student, Fridays For Future Berlin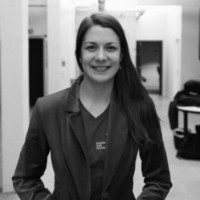 Sarah Hambridge TitlePrincipal Scientist and D3A Product Owner, Grid Singularity
Jessica Berlin Founder & MD, coStruct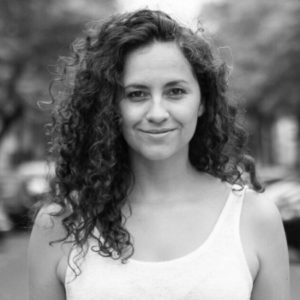 Jazmin Medrano Transformational coach, Unfettered Living
Karolina Decker CEO & Co-founder , FinMarie
Jan Zawadzki Project Lead Data & AI, Carmeq GmbH (Vokswagen Group)
Kave Bulambo Founder, MyCareerPath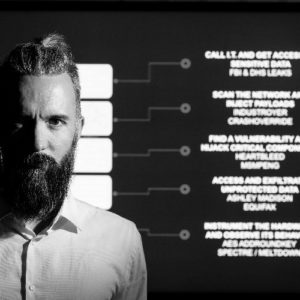 Florent Kirchner Cybersecurity Program Lead, CEA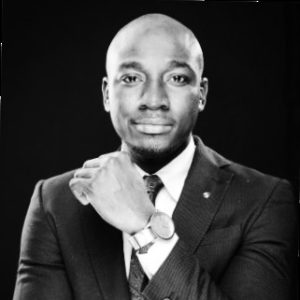 Babajide Owoyele Design Research/Creative Leadership/Digital Entrepreneurship, Hasso Plattner Institute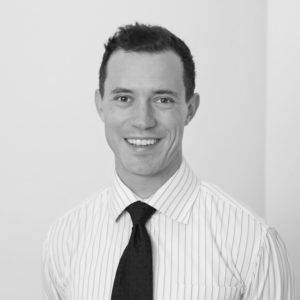 Gary Sharkey Global Sustainability / Smart Cities , PWC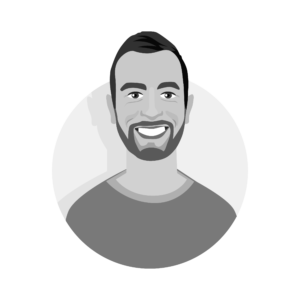 Tom Nassr Founder & CEO, Checkmate Digital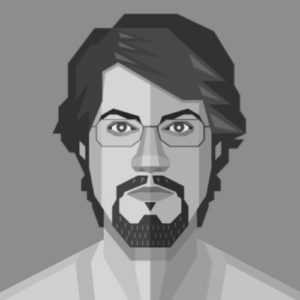 NiMA Asghari AI Ecosystem Development, Ocean Protocol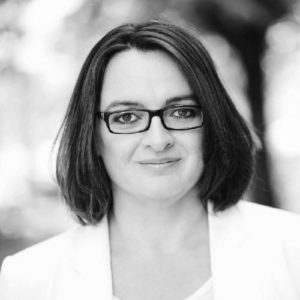 Maren Lesche Founder and Ecosystem Expert, Startup Colors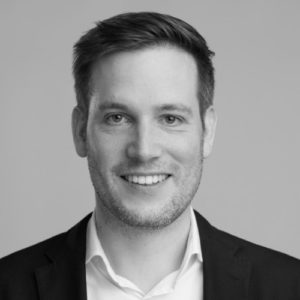 Daniel Knapp Data, Insight & Innovation in Advertising, Twins Digital GmbH, IAB Europe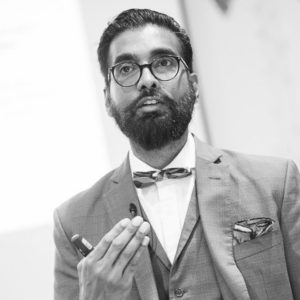 Dr. Mervyn G. Maistry Founder & CEO, Konfid.io & Kintaro Capital
Johannes Haupt Data Scientist & PhD candidate at Humboldt-University Berlin, Humboldt-University Berlin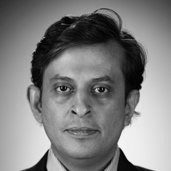 Krish Menon Hardskills Pte Ltd, Co-Founder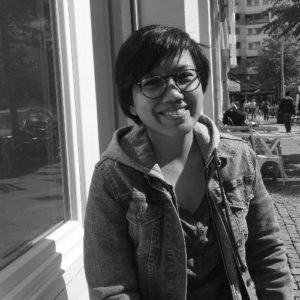 Surya Emmylinda Data Strategy Director, Heimat & TBWA
Christine Mohan Co-Founder, Blue Firefly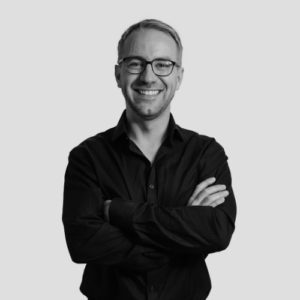 Marc Preusche Managing Director, Dept
Andrii Kleshchonok Data Scientist, Volkswagen Data:Lab
Juri Stobbe Managing Partner , Taival Germany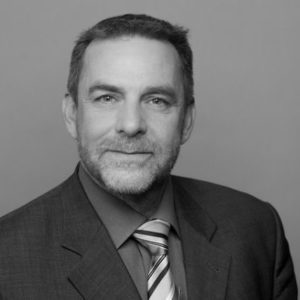 Manuel Friedrich Clustermanager IKT, Medien und Kreativwirtschaft, Berlin Partner für Wirtschaft und Technologie GmbH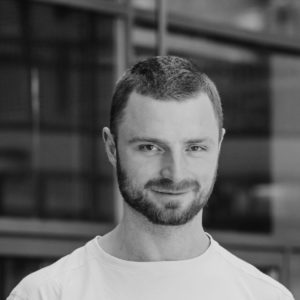 Dr. Adam Streck Research Engineer, German Center for Neurodegenerative Diseases (DZNE)
Aljoscha Burchardt Deputy Site Director Berlin , Deutsches Forschungszentrum für Künstliche Intelligenz (DFKI)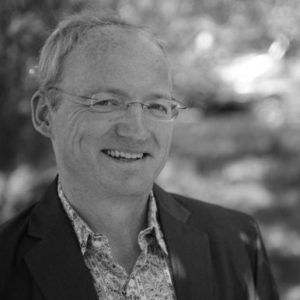 Toby Walsh Professor of AI, TU Berlin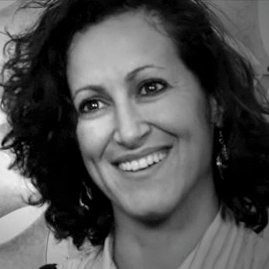 Lina Yassin Lead Agile Coach, Delivery Hero SE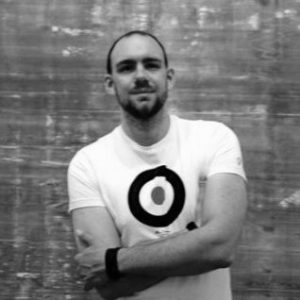 Dr. Sören S.Petersen Machine Learning Specialist, Google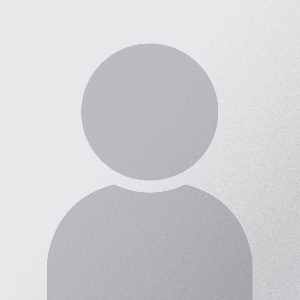 Martin Heuer Project Manager, Open Source Ecology Germany e.V. / r0g_agency
Dr. Alexander Del Toro Barba Machine Learning Specialist , Google

Nadine Brehm Sales Leader IBM Cloud PAK for Data & Big Data, IBM Deutschland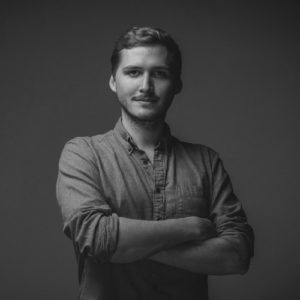 Maximilian von Duering Founder & CCO, AiSight GmbH
Nadja Benes Content Strategy, dashdash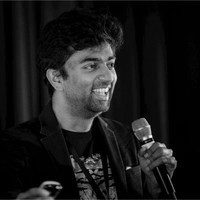 Anish Mohammed Blockchain Researcher , Institute of Information Systems
Dr. Richard Schubert Physicist and 3D-Artist, Max Planck Alumni Association (MPAA)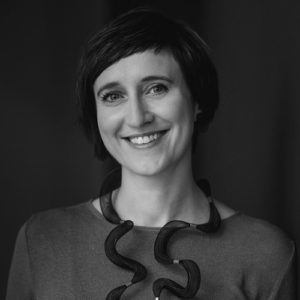 Magdalena Paluch Co-Founder & CEO , LabTwin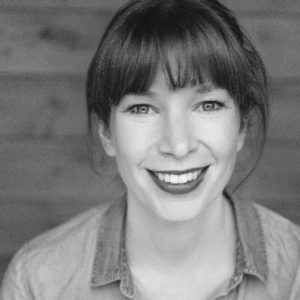 Tina Nord Director of Marketing / Ambassador , Ultimate.ai / Woman in AI
Caroline Lair Account Manager / Co-founder, Snips / Women in AI
Mustapha Al Helwi Innovation Manager, HELLA Aglaia Mobile Vision GmbH
Christopher Treshan Perera Political Technologist & CEO, Worldacquire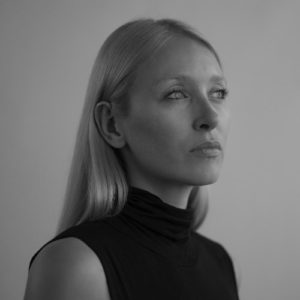 Diane Drubay Founder, We are Museums
Marie-Louise Timcke Programming Journalist, Head of Funke Interaktiv , Funke Mediengruppe GmbH & Co. KGaA / Berliner Morgenpost
Vaibhav Singh Data Science Manager , Klarna GmbH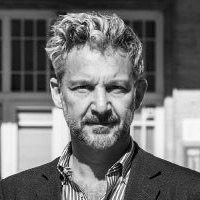 Louis Klein International Expert, Thought and Practice Leader, Systemic Governance and Change
Winston Barlow Innovation Team , HELLA Aglaia | DEEP BERLIN
Carla Penedo Analytics Manager, Celfocus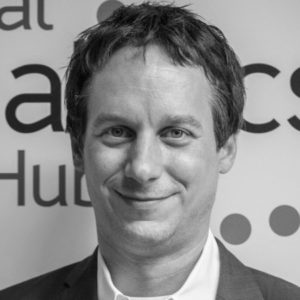 Matthias Bettag Senior Data Strategist, ODOSCOPE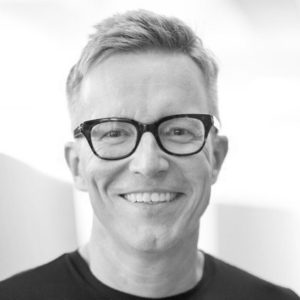 Dr. Frank Antwerpes CEO, DocCheck AG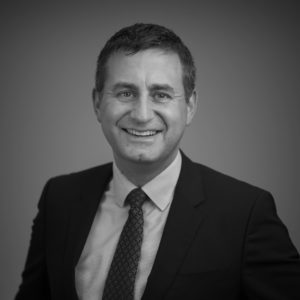 Sven Schaltenbrand Head of Data Analytics, S Rating und Risikosysteme GmbH
David Tomczyk Associate Professor of Entrepreneurship, Strategy, and Game Design , ex-Nasa, Quinnipiac University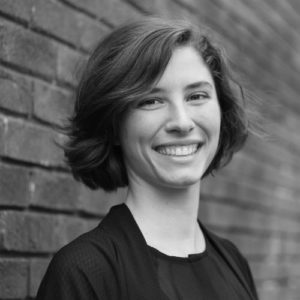 Charlotte Seiler Innovation Manager, Berlin Partner für Wirtschaft und Technologie GmbH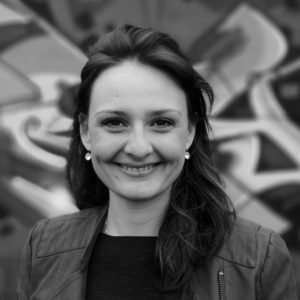 Dr. Saskia Ostendorff Co-Founder & Chairwoman, Open Justice e.V.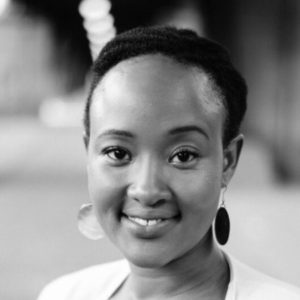 Maureen Mutheu Host / Presenter, Tech Open Air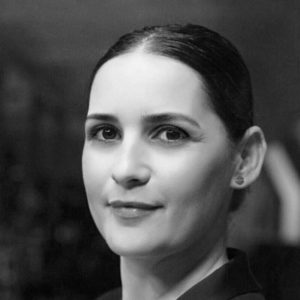 Mali Baum CEO & Founding Partner, Wlounge & Magda Group FoF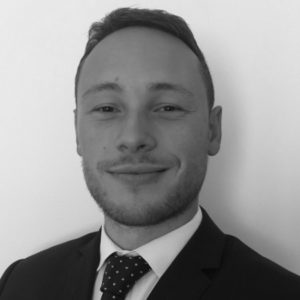 Luca Borela Financial Economist, Advocate of Open Banking, Loan-level Data Specialist, Open Bank Project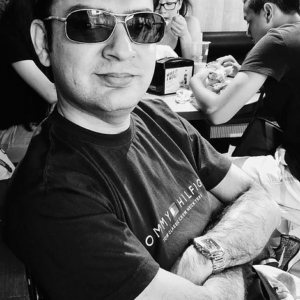 Kazim Rajani Manager Client Services, Data One Technologies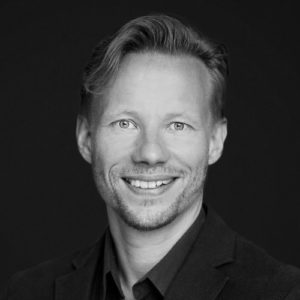 Joerg Geier Consultant for Sustainable Innovation/Capacity Building, Lucid.Berlin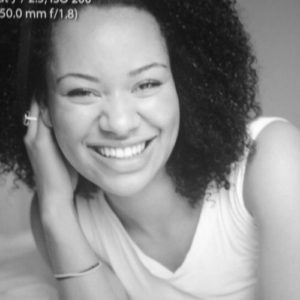 Yolanda Rother International Conference Curator, Community Activator, Speaker, Moderator, re:publica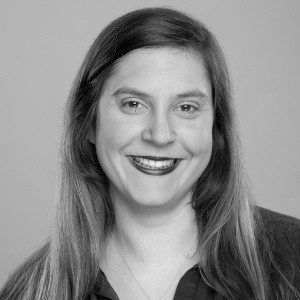 Elena Pougia Founder & CEO, MD, Datanatives, Dataconomy
Marco Rodriguez Data Scientist, Prometeo
Karolina Attspodina Founding Partner & CIO, Wlounge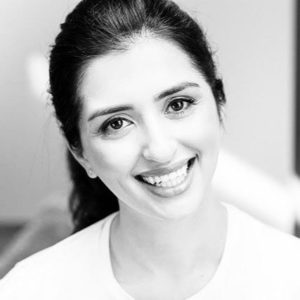 Marianna Lewitanus Founder & CEO, AMYT Brand Studio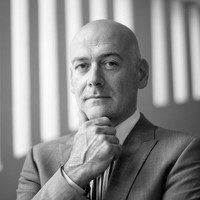 Mark Mattingley-Scott IBMQ Ambassador EMEA, IBM Deutschland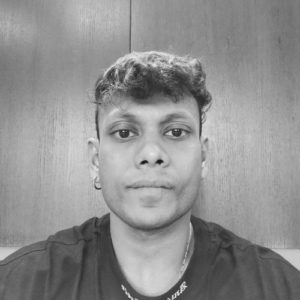 Deborshi Seal Art-Tech Entrepreneur, Freelance
Felix Irmer Research associate, Data Journalist, Institute of Communication and Media Studies of Leipzig University
Derk Marseille Creative content and team, Tothem.co
Markus Kett Co-Founder & CEO , MicroStream Software GmbH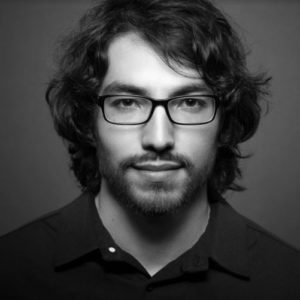 Brad Cordova CEO, Canotic Inc
Yossi Amon Portfolio Management Director, Prytek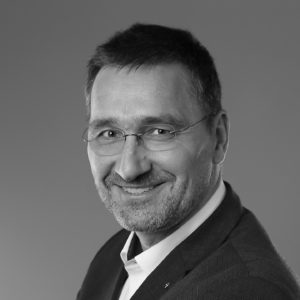 Dr. Andreas Wierse Managing Director, SICOS BW GmbH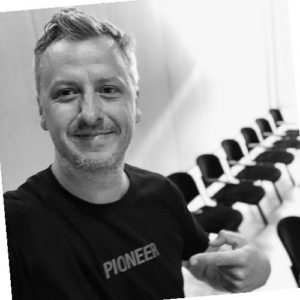 John Calian SVP & Head of T-Labs, Deutsche Telekom
Wladimir Nikoluk Chief Executive, ImmerLearn